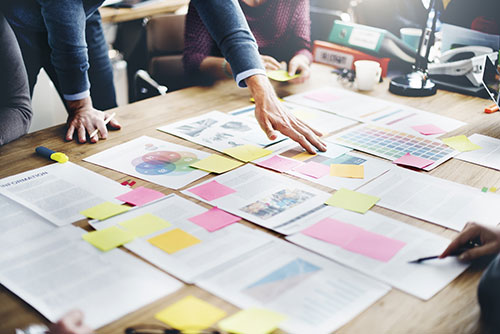 UIT continues its tradition of offering owners fair and client-centered representation from a diverse team of professionals who plan, manage and oversee all aspects of the development process. It involves steps like purchasing, planning, coordination, transportation, warehousing, distribution and customer service. When it comes to international market it also means that collaboration between the right partners and efficient and smooth flow of information between the stakeholders. Being a leading collaborative management solution, project coordinator can play a vital role in the logistics industry by augmenting the productivity through better collaboration and communication between partners and the other team members. This experience in the technical, process, management, and organizational aspects of completed projects results in the know-how to ensure success. This includes tackling difficult development issues such as a complicated site assemblage, obtaining the necessary public support and city approvals, and management within the financial and schedule parameters for owners. Our project management team can successfully take your project from the initial project program review to project closeout. With years of experience on a variety of project types and sizes, we will tailor the scope of services to address the issues faced in today's complex development and construction process, as well as the specific project needs. Our services are modified to meet your project needs and deliver within a timely fashion.
Some of the key features and benefits:
Easy planning and tracking of activities and projects with a multi-project environment.
Any time, any where work access and offline synchronization possibilities.
Store the documents and other files in a central repository and share them easily with partners and other team members.
Online meeting organizer.
Centralized briefing board, discussion board and news publishing option.
Version control mechanism bringing more credibility and traceability.
Real time alerts and notifications.
Effective resource management.
Control over expenses and cash-flow management.
Easily build intranet web sites and manage the content.